Pet friendly hotel in Vila Praia de Ancora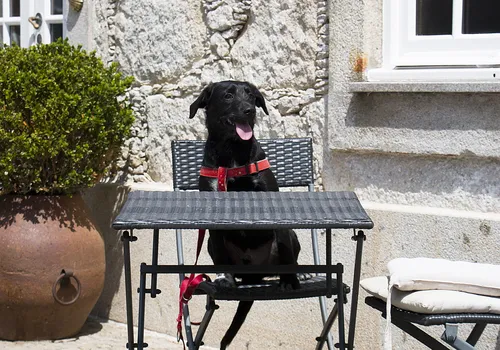 Pet-Friendly Hotel in Vila Praia de Ancora
Vila Praia de ncora is a beautiful fishing village that belongs to the Caminha municipality. Elevated to the category of Village in 1924, it is a great place for a relaxed visit in the company of your four-legged friend. Its beach and long boardwalk make it a fantastic place to walk and enjoy in both summer and winter. Like most of Portugal's northern coast, its long beaches overlooking the Atlantic are an exceptional place for surfing and strolling along the shore.
In addition to these activities, the village stands out for its local cuisine.
Pet friendly hotel where you can take your pet with you
The Hotel Meira is a 4 star family hotel, created in 193, by Simão Meira and Felisbela Brito.
This cozy hotel is very well located, between Serra d'Arga, ncora river and Vila Praia de ncora beach, 200 meters from Praia das Crianças beach, 100 meters from the train station, 400 meters from the bus station, 13 kilometers from Viana do Castelo, 160 kilometers from Santiago de Compostela and 10 minutes by car from Spain.
At this hotel your pawsome can also enjoy the journey. The hotel is pet-friendly and here pets are part of the family and can circulate in all areas of the hotel except in the food areas. The stay has a value of 20 euros per night, per pet.
In addition, the hotel also has a spa with turkish bath, sauna and two massage rooms where you can relax during your stay.
Hotel Meira is a Green Key Awarded Hotel, developing improvements to ensure that the client's activity and stay are more environmentally friendly.
Book now and bring your pet to this pet friendly hotel.