Natural Spaces in Vila Praia de Ancora
Discover the best natural spaces in Vila Praia de Ancora to enjoy a beautiful day
The North of Portugal has immense richness, including its delicious cuisine, its history told through its monuments and museums, and above all the diversity in the tourism sector. It is ideal for those seeking natural tourism, the north of Portugal contains various landscapes and species, from imposing mountains to extensive plains, from endless sandy beaches, where we can count on the presence of the sun that shines all year round so that you can enjoy the outdoor nature. Discover the North of Portugal and the natural spaces in Vila Praia de Ancora.
Vila de Praia de Ancora is part of the Municipality of Caminha, in the North of Portugal, has many natural spaces and is an ideal destination for those seeking to connect with nature, it is located between the sea, the river and the mountains. We highlight several points of interest for natural tourism and natural spaces in Vila Praia de Ancora.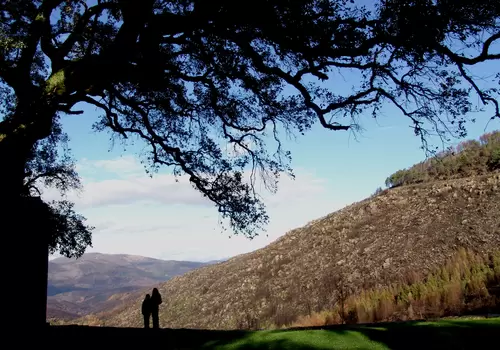 Start your cultural tour surrounded by nature here!
Vila Praia de Ancora Fortress
The Fort of Vila Praia de Ancora, called Fortim da Lagarteira, is a 17th century monument, built in the reign of D.Pedro II, that was built to defend the coast against the threat of the Spanish armada.
Chapel N SR. of good fortune
Located in the city's historic centre, it was built in 1890 and its front faces Republic Square. Here it is possible to walk through the characteristic streets and alleys of the town.
Mount Calvary
If you are in Vila Praia de Ancora, Calvário mont is undoubtedly a must-stop. In addition to being able to visit the preserved hermitage, it is here where you will have the best views of the town.
If you are a fan of water sports in Vila Praia de Ancora, you will not be short of options: surfing, windsurfing, sailing, bodyboarding or river sports such as kayaking, canoeing, boat trips, rowing...
For hiking lovers, Vila Praia de Ancora also offers great experiences such as hiking, bird watching, eco-paths and trails.
In Vila Praia de Ancora you can enjoy the sea, the rivers and the mountains and practice the most varied activities in contact with nature.
At the end of the day you can relax by the pool or enjoy a homemade snack at the Bar.
Hotel Meira, built in 1935, is a family hotel ideal for a few days of rest with the family. Here you will benefit from a unique location for outdoor activities.
For the 52 fully equipped rooms with private bathroom, you will have access to Meira restaurant, bar, swimming pool, meeting and events room, private parking and four-legged friends are also welcome.