MEIRASPA: The choice of VOYA products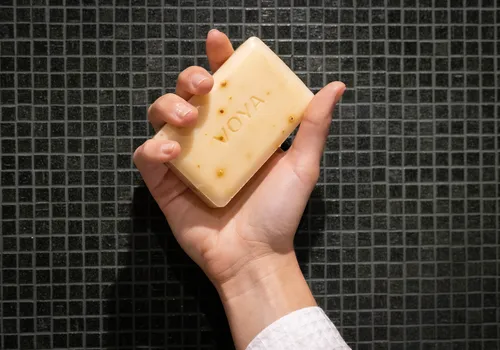 Every day we face a frenetic pace of life. For that very reason, and increasingly, it is necessary to take care of ourselves, since our physical and mental health is linked to small gestures that make all the difference. Come and meet MEIRASPA and the selection of VOYA products.
The benefits that spa treatments have on the well-being are proven and that is why MEIRASPA, the spa of the Hotel Meira, is an excellent option for a winter getaway. Besides getting to know Vila Praia de Âncora, with all its nature, good food, footbridges and trails, you can return to the hotel and relax in the Turkish Bath or Sauna. If you prefer you can opt for a localized or full body massage.
At Hotel Meira, we have chosen VOYA products for our treatments, as they have multiple benefits, ranging from prevention of skin aging, to antioxidant protection and cellulite reduction. VOYA products are made from the finest organic ingredients and seaweed that is harvested by hand daily. The brand was born in Ireland at the hands of the Walton Family.
If you are planning a getaway from routine, or a special plan to spend the next vacations and festivities, you should know that Hotel Meira has prepared several offers for you, which you can check on the web. This family hotel, which already has 87 years of history, has privileged connections and access. Viana do Castelo is 15 km away by car, and Vigo is 80 km away. If you prefer to stay in town, you can take a stroll along the promenade, which is a 2-minute walk away, or enjoy the local gastronomy.
Another plus point of Hotel Meira is that your pet can accompany you on your vacation, as the hotel allows pets.
Come and relax your body and mind at Meiraspa!
We are waiting for you at Hotel Meira, make your reservation now, we'll take care of the rest!