Hotel Meira and its role in sustainability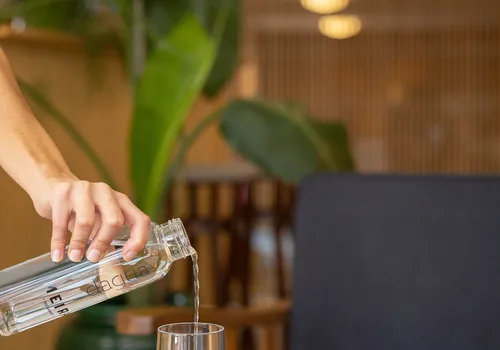 Hotel Meira is a 4-star family hotel, founded in 1935 as a Meira pension, by Simão Meira and Felisbela Brito.
Located between d'Arga Mountains, Ancora River and Vila Praia de Ancora Beach, it is 200 metres from das Crianças Beach, 13 kilometres from Viana do Castelo and 160 kilometres from Santiago de Compostela, which makes it excellent accommodation for holidays, rest and nature.
As it is only 10 minutes by car from Spain, and 55 minutes from Vigo, you can make a trip to the neighbouring country if you want to breathe another culture. Find out more about Hotel Meira and its active role in sustainability.
Sustainability is the key to Hotel Meira
In addition to its location and being pet-friendly, the service has partners in the tourism field and stands out for its strong sustainable character. This is a hotel inserted in the community, socially committed and aware of the environment in several areas of operation.
Hotel Meira was recognized for its commitment to environmental sustainability, social responsibility and the reduction of the impact of its operation.
Therefore, your stay is more ecological and respectful of the environment.
It is housed in a Green Key development that goes the extra mile to protect the environment and consequently the climate.
Hotel Meira has been developing improvements so that your activity and your stay as our client are more ecological.
The Green Key program is an international award, given to projects that meet a set of environmental requirements in different areas. The company that receives this distinction must, for example, implement an environmental management system, reduce energy and water consumption, separate and send waste for recycling, use environmentally friendly cleaning products, promote the use and consumption of organic products, avoid chemical herbicides, among others.
Every time you choose to stay in a Green Key development, you are helping to protect the environment. The Green Key program is under development in more than 50 countries. In Portugal, the program is coordinated by ABAE and Hotel Meira is one of the places where sustainability practices are most important.
Relax in Meiraspa
Hotel Spa, where you can enjoy the Turkish Bath, Sauna and two massage rooms, uses natural and sustainable products.
Inspired by the sea, and with treatments based on natural ingredients such as algae, Meiraspa is a multisensory journey of balance and well-being.
Take your pet with you
One of the peculiarities of Hotel Meira is that it allows pets. Here, pets are part of the family and can circulate in all areas of the hotel except for the dining rooms. Your pet's stay costs €20,00 per night, per pet.
All these sustainability characteristics make this hotel a unique place in the north of the country and one of the best hotels to relax while helping the environment.