Hotel for events and celebrations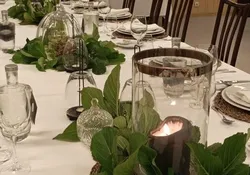 Hotel Meira, your hotel for events and celebrations
There are unique moments that deserve tailor-made celebrations. Your company wants to bring the team closer together, discuss the next steps to take, simply provide a different afternoon to your employees? So why not think about a getaway from the office to a beautiful fishing village? Or, there is the arrival of a new member to the family, a milestone birthday, or a union to celebrate? Think no more, save the trouble of cooking and preparing the party - at Hotel Meira we take care of everything.
Located in Vila Praia de Âncora, Hotel Meira is a family-run, modern, and very well located hotel. Hotel Meira also stands out for being pet-friendly, so all family or company members are welcome.
The rooms at Hotel Meira are multipurpose and spacious, easily adaptable to meeting spaces. If you want to rethink your company's strategy or if you are looking for a hotel for events and celebrations, you should know that the Hotel Meira stands out for its easy parking (with private parking), or for details such as the concern for sustainability, present throughout the philosophy of the space.
And since even in events and celebrations there are downtimes, take the opportunity to get to know Vila Praia de Âncora. Located 13 km from Viana do Castelo and very close to the Spanish border (Santiago de Compostela is only 160 km from the hotel), this village stands out for its natural beauty, centered on the beach, with its long stretch of sand. If you prefer nature, the Serra de Arga, with all its rich fauna and flora, is nearby. On the other hand, if you prefer the comforts of everyday life, Hotel Meira has a spa, the MeiraSpa, where you can enjoy algae treatments, massages, Sauna and Turkish bath. Who said that special moments cannot also be celebrations of our well-being?
Hotel Meira also has partnerships with local operators and other partners, who offer tour packages and suggestions for excursions. Take advantage of the flat terrain and take a bike ride, in fact the Hotel Meira is a space suitable for bicycles, where you can store them safely.
Do not leave Vila Praia de Âncora without tasting its typical local gastronomy, composed of fish and seafood dishes fresh from the fishermen's nets. Choose Hotel Meira as your hotel for events or celebrations, contact us, we are waiting for you!