Give a stay in Vila Praia de Ancora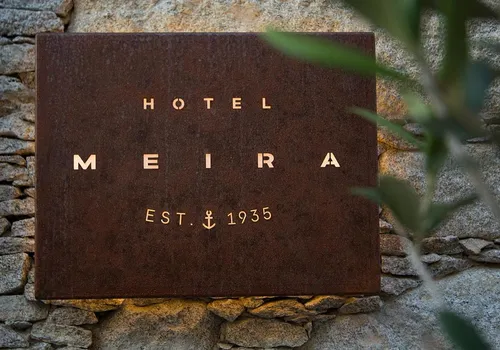 Vila Praia de Âncora is a beautiful fishing village that belongs to the Municipality of Caminha. 
Its beach and long sea promenade make it a fantastic place to stroll and enjoy, whether in summer or winter. Like most of the northern coast of Portugal, its long beaches facing the Atlantic are an exceptional place for surfing. Another of the area's great attractions is undoubtedly its gastronomy. 
How about planning a stay in Vila Praia de Âncora?
Where to stay during your stay in Vila Praia de Ancora?
On your visit to this picturesque village, Hotel Meira is an excellent choice.
This family-run 4-star hotel, which already has 87 years of history, is located between the Serra d'Arga, the ncora river and the beach of Vila Praia de Âncora, very close to the tourist attractions of the town, a few kilometers from Viana do Castelo and 160 kilometers from Santiago de Compostela.
One of the special features of this hotel is that pets are allowed. Pets are allowed in all areas of the hotel except the dining areas. The stay has an additional value of 20 euros per night, per pet.
If you come to relax, you can enjoy a massage or treatment at MEIRASPA. 
With Christmas approaching and undecided on what to give, Hotel Meira's gift vouchers are an excellent option. You can choose a stay or a SPA voucher.
This Christmas pamper the ones you love the most with an experience that will undoubtedly remain in the memory.