Cultural Tourism in Caminha
Come and discover Cultural Tourism in Caminha
Cultural Tourism is a type of tourism that aims to get to know the place where we are staying, learn about its traditions, culture, history, art, people and customs. It is a type of tourism focused on heritage and the maintenance of memory between various cultures, according to the definition that UNESCO coined in the 1970s.
Portugal is a great example of Cultural Tourism friendly destinations, for all its history, gastronomy and architectural wealth. A city that is prodigal in this type of tourism is, precisely, Caminha. Come and discover Cultural Tourism in Caminha.
This village in the North of Portugal, in addition to its natural beauty of sea, mountain and river, is rich in historical attractions. It is a place with a lot of history and customs, ideal for cultural tourism. We have chosen some of the main cultural tourism attractions in Caminha: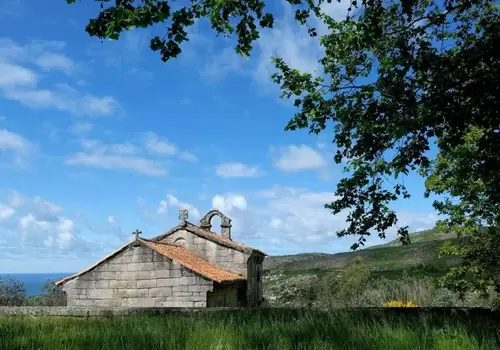 MATRIX CHURCH OF CAMINHA
Gothic, Manueline and Renaissance style church, over 500 years old. In this religious building, considered a National Monument, Nossa Senhora da Assunção is invoked. It stands out for its construction in granite stone masonry from the region, as well as for its beautiful frieze of sixteenth-century tiles.
CAMINHA CASTLE
This old port, located between a point of sand between the Coura and Minho rivers, was developed based on fishing and river and maritime trade in the 12th century. Its medieval fortification is one of the attractions of this cultural heritage, ideal for photographs that will stay in memory. In fact, its walls stand out, which served as a fortress in the restoration of Portuguese independence in the 17th century.
CLOCK TOWER
A national monument since 1951, having already been restored, the Clock Tower was considered to be the Porta de Viana, as it is the main access between Caminha and Minho city  It is, therefore, one of the key elements of Caminha, being known for its open views of the region.
OTHER POINTS OF INTEREST
The entire area of Caminha is, in fact, perfect for Cultural Tourism, so we highlight other must-stops such as the Chafariz do Terreiro, the Misericórdia Church, the Municipal Museum, Santa Clara Church, the Pitas House or the Caminha railway station itself (due to its tiles), among many other options.
With more than 80 years of history, Hotel Meira stands out for being part of the community and for having partners in Caminha, contributing to the local development of the village.
Also noteworthy is the fact that this family hotel has in its team people who work there daily, with strong connections to the local community. If you want, more than just a vacation, to absorb the local spirit of a space, the Hotel Meira is the ideal option to understand the evolution of a region and to enjoy all the cultural heritage in Caminha. Book your room at the Hotel Meira now, at the best price and come and discover Cultural Tourism in Caminha!